Intensive neurorehabilitation at home | REAtouch® Home
Compact version of the REAtouch® interactive device for the intensive functional rehabilitation of arms and hands.
REAtouch® Home is a touch screen device that makes it easy to keep up with therapy programs at home.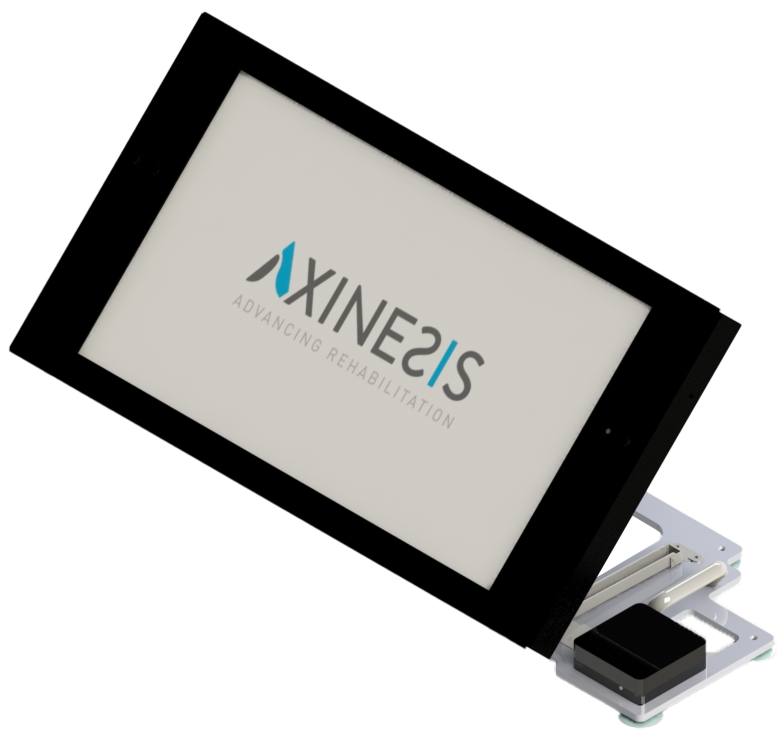 A fun and engaging approach to home rehabilitation therapy A long-term coaching with therapist at a distance
Featuring highly stimulating therapeutic games that are fun to play and promote cognitive and motor recovery, REAtouch® Home supports rehabilitation for many conditions, including cerebral palsy, stroke, multiple sclerosis and Parkinson's disease. Thanks to the intuitive interface, patients can work independently on the REAtouch. A real-time audio-visual connection included in the REAtouch® Home Device enables the direct coaching by a therapist.
Easy and intuitive to use
The therapeutic and motivational games that are built into the REAtouch® Home, provide an intensive rehabilitation experience, activating both motor and cognitive skills by encouraging active and voluntary movements. 
The games incorporate on-screen activities using a wide variety of playful objects, encouraging users to perform a variety of manipulation and construction tasks. The REAtouch® Home delivers uni- and bimanual therapy activities with a platform that is intuitive and easy to use for patients and therapists.
More than 1,000 movements per session
In a single game session, users can easily make more than 1,000 movements, browsing up to 60 meters on the screen. The more you move, the more you recover. Moving a lot while having fun is the key to recovery.
30 therapeutic games to choose from
There are lots of options for different ages, abilities and preferences, including uni- or bimanual rehabilitation. Each 'player' has her/his own profile with an avatar, a personal shopping account, and their specific therapy and rehabilitation goals. 
Movements, tasks and game complexity auto-adapt in difficulty according to the user's performance. Each patient has her/his own exercise programm, that can be adapted with her/his therapeutic coach at a distance.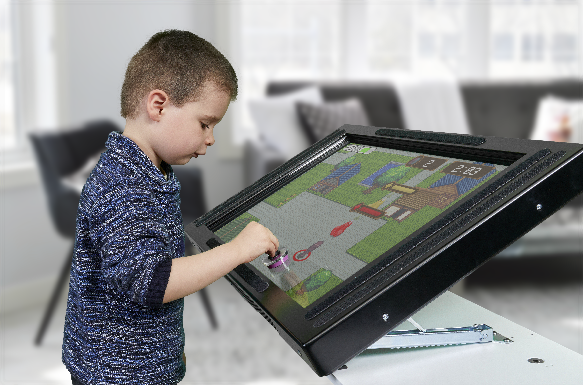 The REAtouch® Home device stores and analyzes every movement, and after each game session you receive a report. 
This way you can monitor your performance and progress and compare sessions and observe improvements. This follow-up also motivates the user to perform even better in the next session. 
The information in the reports can also be shared with your therapist, allowing them to monitor progress and advise on therapy remotely. Reports containing objective and comparable patient performance data can be easily downloaded at any time to review progress. You can share these documents with your therapist during the distant coaching.
Uni- and bimanual rehabilitation, on one device
You can practice with one hand and arm, or both at the same time. This opens up a great variety of therapeutic applications.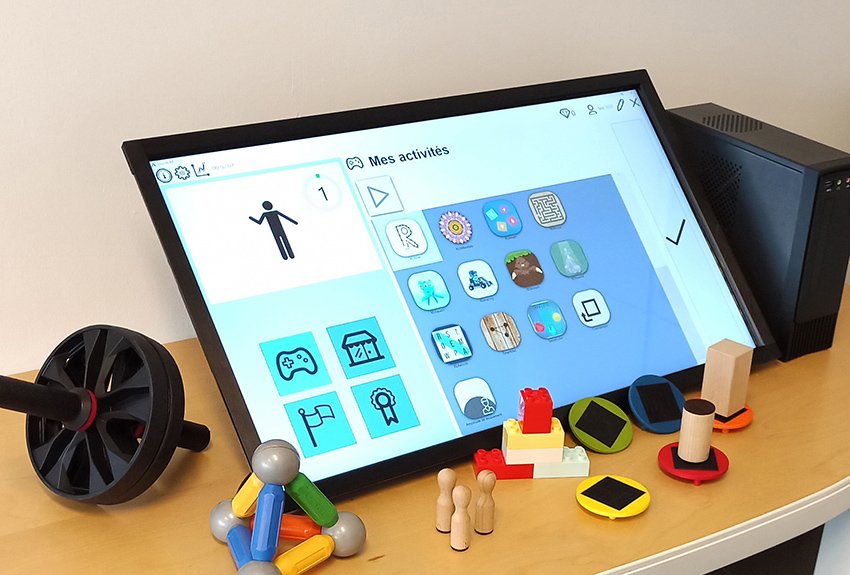 Keep Connected with your therapy team
With your REAtouch® Home device, you can stay in touch through online rehabilitation sessions with a remote therapist.  During those online sessions, your therapist can support you by giving advice, assessing your progress, and adapting your rehabilitation program; a nice and effective way to motivate and follow you on the long term. In addition, you can connect and play remotely with other REAtouch® Home users, for even more interactivity.