Intensive rehabilitation technologies
What do we do?
Axinesis makes robust, easy to use rehab devices for clinical and home use.
Why do we do it?
We believe that intensive functional rehabilitation really contributes to a better rehabilitation, by activating neuroplasticity. We try to advance rehabilitation by innovation, scientific research and clinical feedback, improving the effectiveness of neurorehabilitation.
How do we do it?
We make interactive devices that are user friendly with adapted and challenging games that motivate people in their recovery.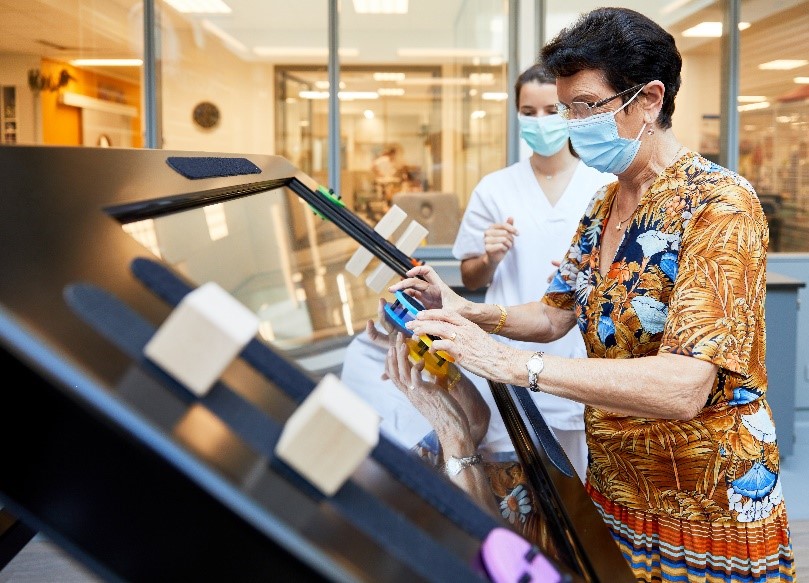 Axinesis was founded in 2015 by Julien Sapin as a follow up from his PhD thesis at the Université Catholique de Louvain (UCLouvain, Belgium). The extensive research behind Axinesis has a longer history, with the first papers published in 2006 and an uninterrupted history of publications since 2010.
Our first robotic rehabilitation device REAplan® was launched in 2017, followed by REAtouch® in 2020. The launch of REAtouch® Lite in May 2021 means Axinesis now offers neurorehabilitation technologies for the full continuum of patient care – from early acute inpatient settings through to rehabilitation at home.
In early 2023, we will introduce the REAtouch® Home, a compact therapy device that makes it even easier to manage intensive neurorehabilitation programs at home. With REAtouch® Home, we're opening up new options for self-rehabilitation and tele-rehabilitation, continuing with our goal to develop innovative ways to assist people with neurological disorders, throughout their care pathway, to achieve optimal cognitive and motor function and quality of life. Our ambition is to allow all patients to participate socially as fully as possible in their daily life at home, work and in communities.
To support rehabilitation and recovery for patients with motor and cognitive disorders throughout the care pathway, with innovative, effective, accessible, and cost-effective intensive rehabilitation technologies.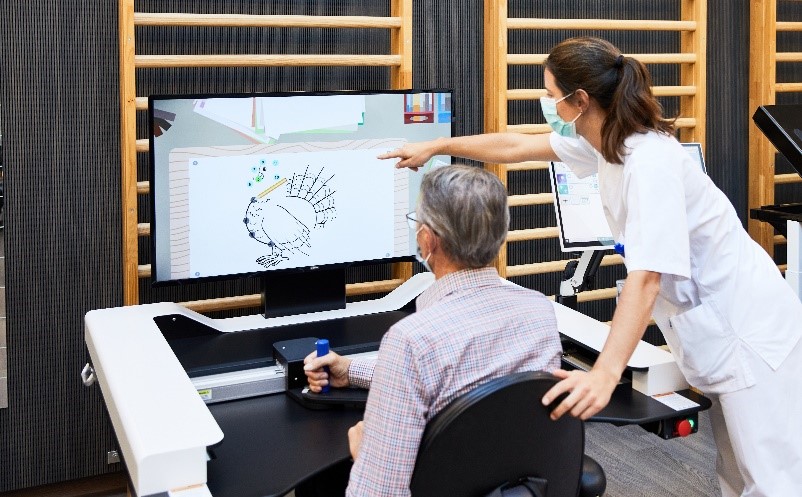 Neurorehabilitation solutions for hospitals, clinics, and therapists
Axinesis rehabilitation devices help people with neurological disabilities achieve better functional outcomes and return to social participation. We work with rehabilitation centers, therapists and patients providing neurorehabilitation technologies that provide intensive, functional movement practice supported by personalized therapeutic gamification to enhance patient engagement.